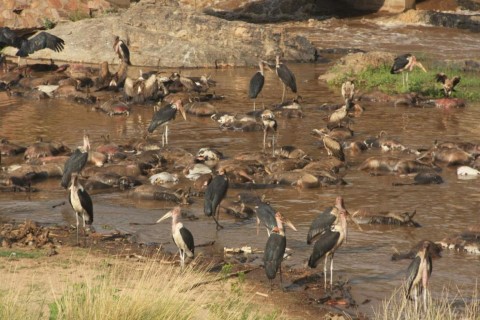 Katherine (Katie) Handler won the 2015 Young Naturalist Award (10th grade) from the American Museum of Natural History. Katie worked with Amanda Subalusky to study temporal changes in the vertebrate scavenger community feeding on wildebeest carcasses in the Mara River, Kenya.
Congratulations Katie!
Katie's research with wildebeest and scavengers was recently highlighted in a New Haven Register article.